Building green. Beyond optional.
"The need for
GREEN BUILDINGS

is moving beyond being a fad, or being optional. In coming years, it will likely become as essential as fire safety…And so there is an urgent need to move green buildings

BEYOND DEMONSTRATION

and to, instead, draw the enterprise of green buildings

WITHIN THE VERY FABRIC

of architecture and construction and building ownership."

– Green Building Illustrated

.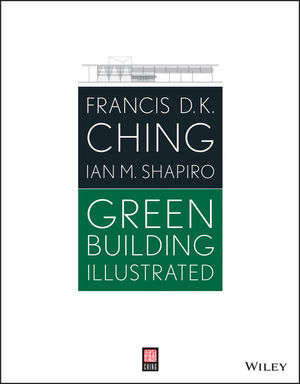 Green Building Illustrated
Green Building Illustrated explains the fundamental issues of sustainable design and construction in a beautifully illustrated format. Ian presents the theory, practices, and complexities of sustainable design including site selection, passive design using building shape, water conservation, ventilation and air quality, heating and cooling, minimum-impact materials, and much more with graphical representations by legendary author, architect, and draftsman Francis D.K. Ching.
Learn more about Taitem's green building projects by clicking on the images in the gallery above or visiting the departments in the boxes below.
Please contact Ian with questions or comments.
Click here for more information Green Building Illustrated
.
Events
Hosted by Learn @ Ecovillage:
Net Zero Energy Building Design
Presenters: Liz Walker and Ian Shapiro
Monday, May 9, and Tuesday, May 10, 2016
8:30 am to 5:00 pm (each day)
218 Rachel Carson Way – SONG Common House
EcoVillage Ithaca, Ithaca, NY
Click here to register.
Be sure to follow us on social media for news updates from Taitem and events surrounding the book.